Customer Profiles
See your customers' engagement level & activity
No more guessing what customers did on your site or app. Know how engaged each customer is, and what actions they perform – all in real-time.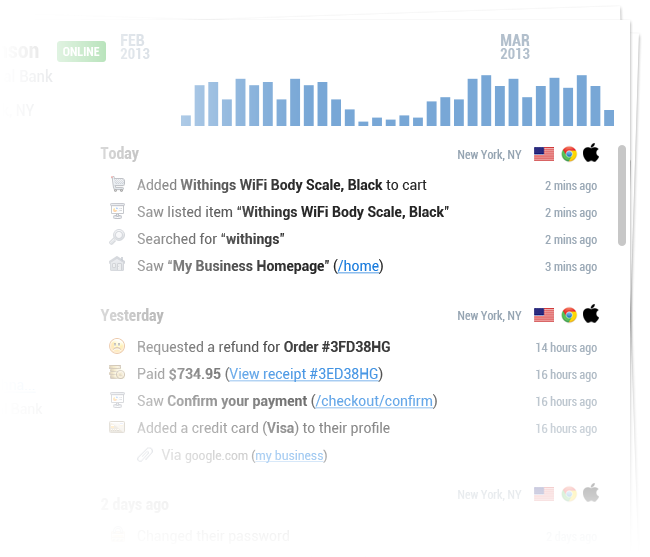 Product Teams:
Monitoring how similar customers behave can be the easiest and fastest way to uncover answers about behavioral patterns. For example, you can view the activity of several customers who abandoned a purchase to find clues about why they, and others, fail to convert.
We could run a full usability analysis, or we could just spend 5 minutes on Woopra.
Eli Rosenberg, Director of Product, GetGoing
Customer-Facing Teams:
Don't let sales and support fly blind. Give them the right context to make more effective follow up calls and emails. Woopra's customer profiles can even be embedded directly into
your CRM
.
Import your collected
Customer data
Identify your customers by email and add their names to their profiles. Integrate customer data directly into Woopra's profiles to customize them just for your business. Tie data like a user's account level, purchase history, or anything else that's important to you.
One customer, one profile
Across multiple devices
Woopra's unique technology tracks customers across multiple devices. Say a user first visits your site from an iPhone and subsequently signs up from a laptop. Not a problem – Woopra will track all the activity and aggregate it into a single profile. One customer, many devices.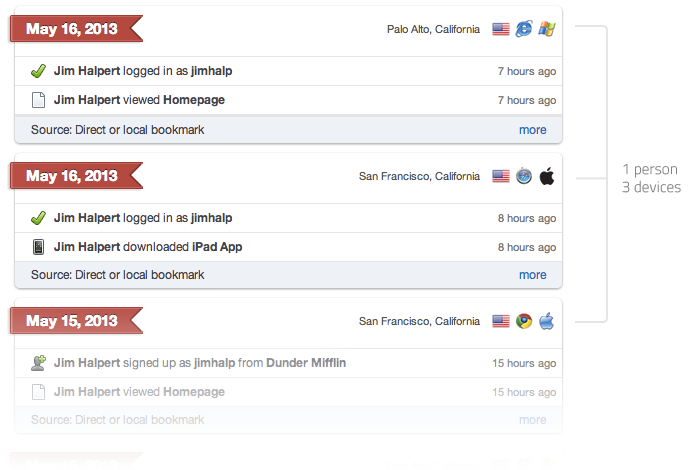 Know who's on your website or app right now
Bring the bricks and mortar store experience to your website or app and know exactly who's coming in and who's leaving.
Build lists of customers
based on their behavior
Leverage Woopra's advanced yet easy to use segmentation to group customers in seconds.
Does your sales team need a list of all the customers who made purchases from California today? Or what about a list of customers who were once active users but are now at risk of leaving? Done and done.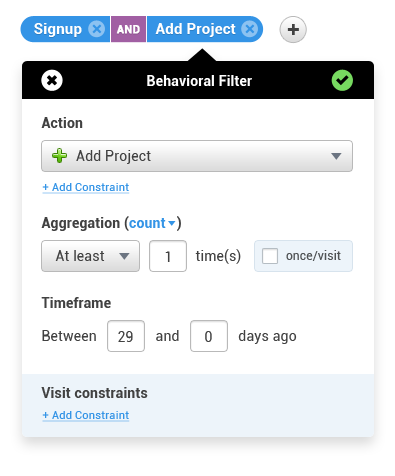 Quickly identify customer segments with Labels
Save your segmentation filters with Labels and spot your customer segments on the fly.
Also use Labels as a bookmark to quickly segment customers across all of Woopra's features!