Automate Personalization, Engagement and Processes in Dozens of Tools with Woopra's Triggers
Take action on your data! Woopra's native integrations include built-in triggers and automation. Update leads in your CRM, trigger a drip campaign in your marketing platform, send Slack notifications to your team or run custom webhooks - all in real-time.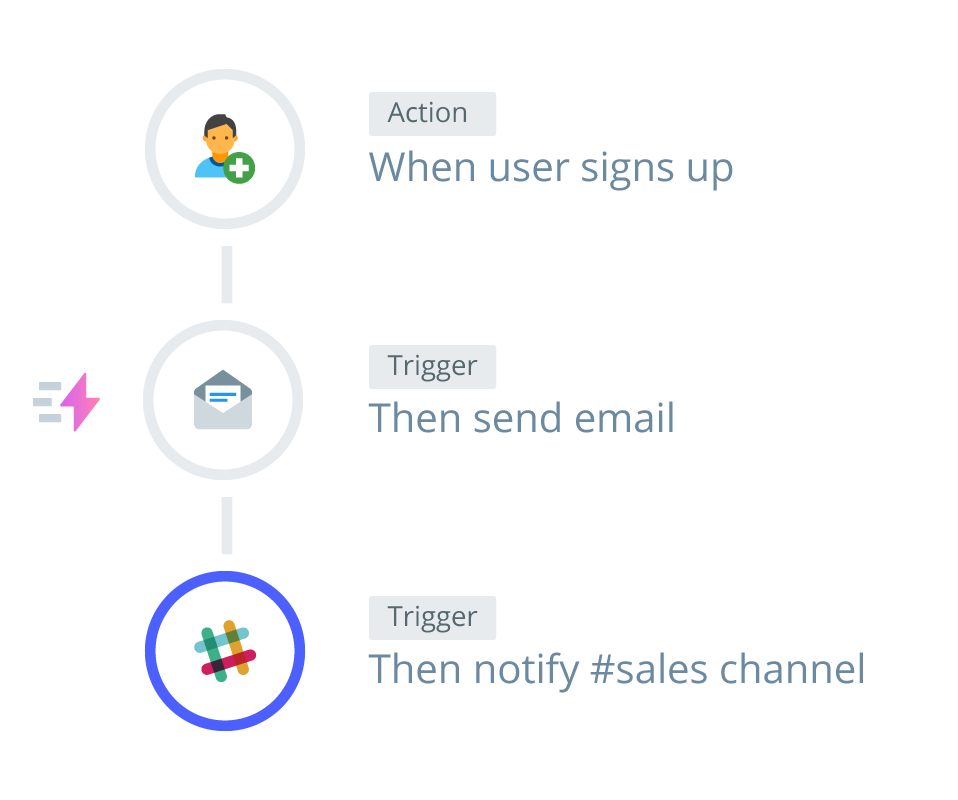 Connect with the Right Users at the Right time
Use the unified data collected in Woopra to make other tools more powerful with integration Triggers. Use a trigger to update the status of engaged leads in Salesforce, or fire a Slack trigger to notify customer success when a user is ready to upgrade. With hunderds of Triggers available out-of-the-box, there are limitless ways to take action on your valuable data.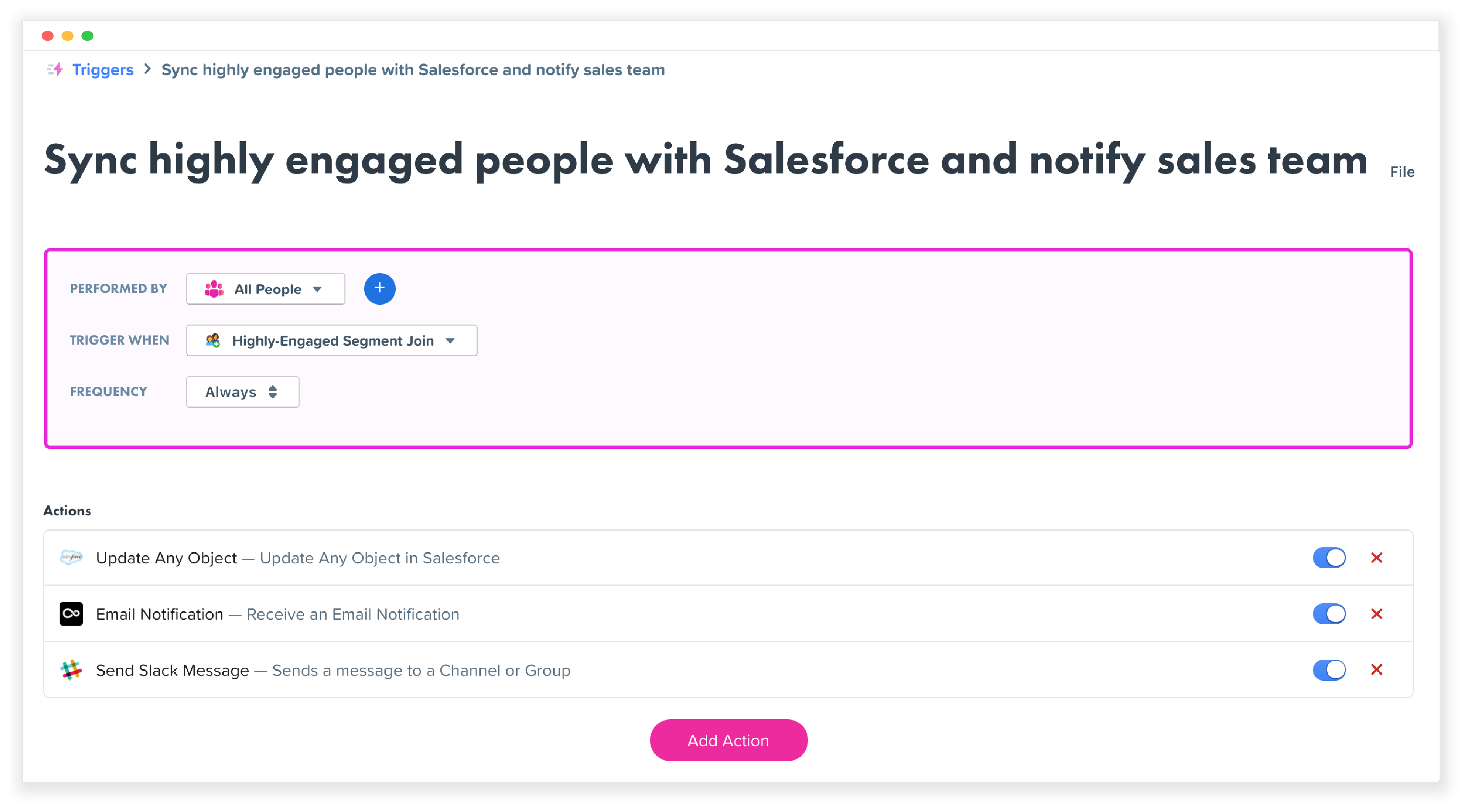 Automate Routine Tasks so you can Focus on Customer Happiness
Leverage Woopra's automations to streamline manual processes and automate other tools in your stack. Automatically show a Net Promoter Survey to users who have been active within the last 90 days, prioritize enterpise tickets in real-time with the Zendesk trigger, or send the perfect follow-up email to a support request. With automations running in the background, you can finally spend your valuable time on what matters the most - making your customers happy.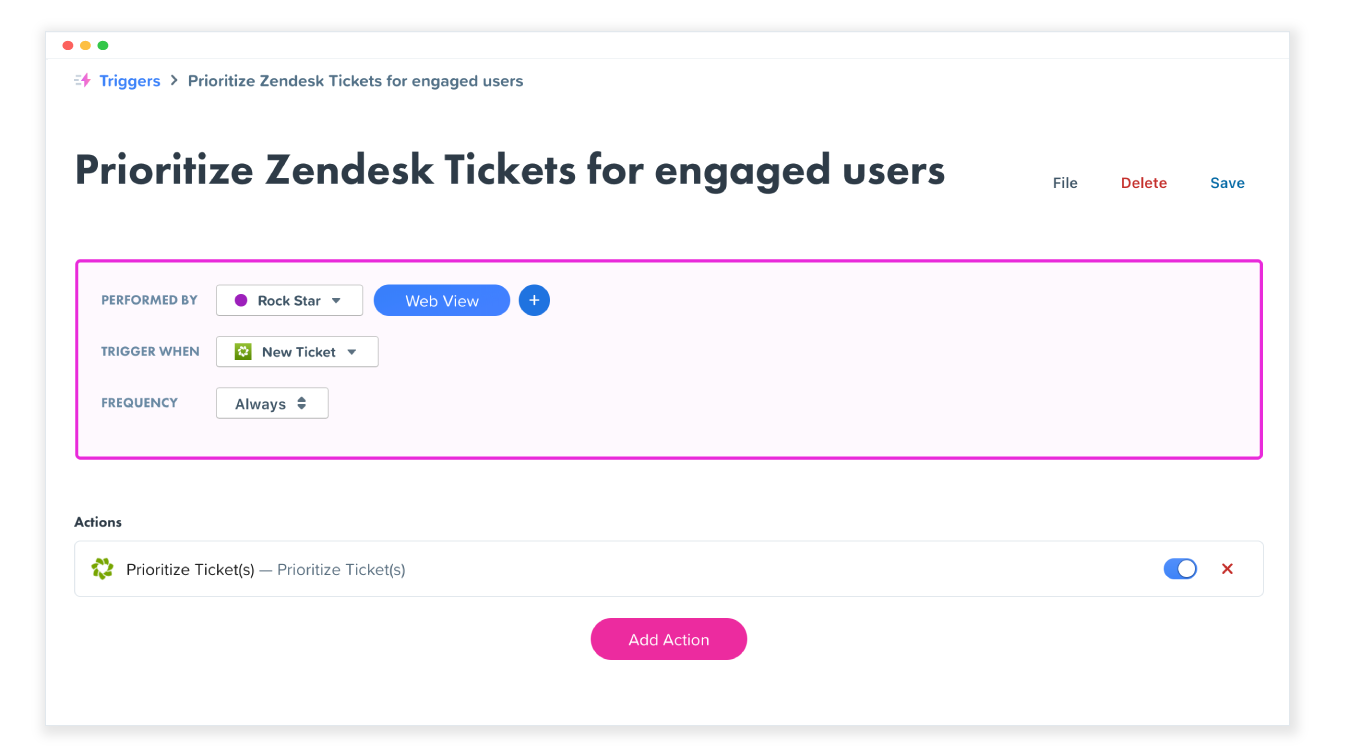 Scheduled Reports Keep Everyone on the Same Page
Say goodbye to the days of manually creating reports. Automatically schedule your favorite reports to be shared on a daily, weekly or monthly basis to keep teams aligned at all times.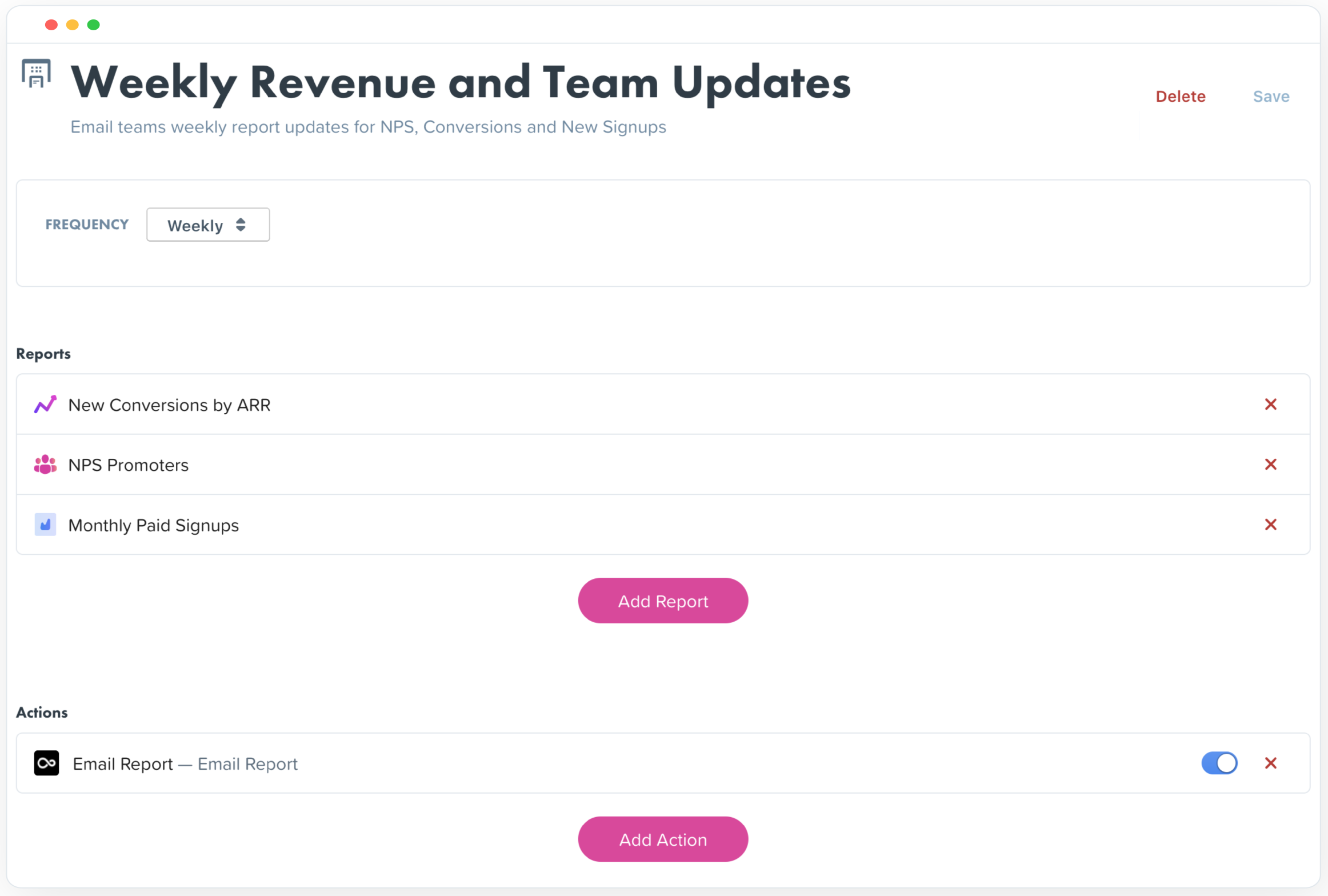 Customize Interactions with Webhooks and Automated Scripts
Use Triggers to run custom JavaScript when users perform selected actions.  Create a cookie, load a graphic or run tracking code when you need to, where you need to. 

Custom Webhooks allow you to pass parameters and make API requests to any external system — creating a completely customized solution for engagement and automation.