Explore Woopra
Easily track, analyze, and take action
on live customer data
A behavioral profile for every visitor & customer
No more guessing what customers did on your site or app. Know how engaged each customer is, and exactly what actions they performed – all in real-time.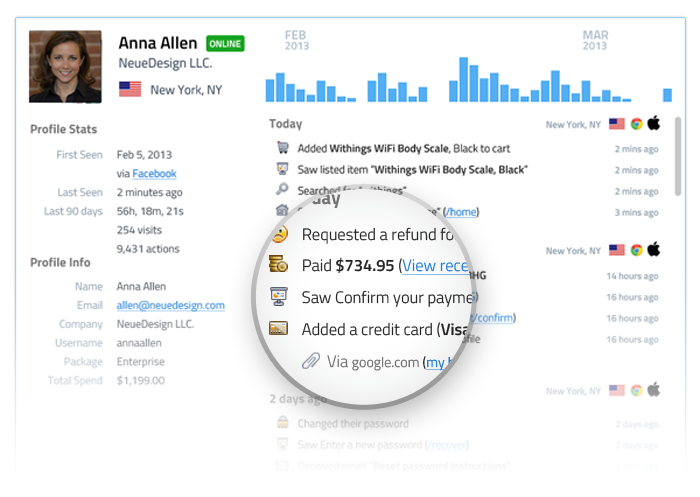 Endless ways to manipulate your data into actionable insight
Easily define the exact reports you want so that they deliver clear answers to your complex questions.
Funnel Reports
Improve your conversion rates
Discover why you lose customers. Funnels pinpoint the weak spots in your conversion process. Find them, improve them, watch your conversions grow, and ultimately reduce your customer acquisition costs.
Retention Reports
Increase lifetime value
Do customers value your offerings enough to keep coming back? Or do they come once and never return? Retention reports enable you to know for certain.
Triggers & Integrations put your data into action
Leverage Woopra's analytics and segmentation to trigger targeted events,
such as notifications to your team, emails to your customers, and more.